Parkland Real Estate
Parkland is an affluent city in Broward County, Florida. The location is South West of Boca Raton, and North of Coral Springs. Zoning was designed to protect the "parklike" character of the city. Initially, there were no stores or traffic lights in Parkland, and over the last 30 years, huge growth. As recently as the 1990's, Parkland was regarded as something of a rural enclave within the highly urbanized South Florida. Parkland was established in the year of 1963 and has grown rapidly.
Search Parkland Homes For Sale
May 29, 2023
$1,250,000
Med. List Price
Parkland, FL Real Estate Market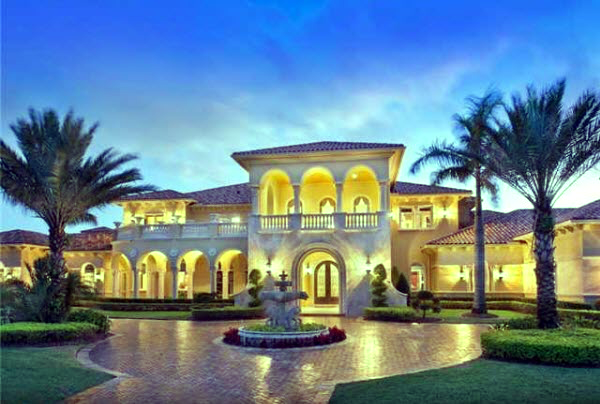 Parkland has a population of 24,050 people and covers a total area of 12 square miles, most of it being land and only 0.50 miles is water. Parkland is located in Broward County, Florida, and is located West of Boca Raton, Florida and North of Coral Springs, Florida. It is a very prestigious community to live. It has a small town feel with very controlled development to maintain its parklike atmosphere. Many families have come to Parkland, Florida in recent years to take advantage of all the great things it has to offer, such as its great schools. But it doesn't end there because there are very beautiful manicured parks and local shopping that awaits you. Parkland homes for sale is conveniently located only a few minutes away from the excitement of nearby cities, but secluded enough to live in a peaceful environment to raise a family or just to retire and kick back. This charming community has blended the beauty and serenity of living in a parklike atmosphere, while still enjoying modern day amenities and entertainment. For those who are looking for that perfect blend, Parkland is the ideal place for you to call home.
Parkland Home Prices
Parkland has become a very upscale community where residential gates, executive homes, and suburban McMansion-style houses can be found. The median home price in Parkland is $675,000. Home and property prices are stable in the area at this time. This luxury community features some of the best real estate available in the South Florida area. The community is designed to provide a superior lifestyle for families with a wide range of ages and interests. Distributed throughout the community, you'll find many parks that offer residents quiet space to enjoy. This is one of the safest areas in Florida, where children and grandchildren can toss and play in the grass without worries. This tranquil and warm community is ideal for living, as well as tourism, providing something to do for everyone. There are many golf courses for kids and families to play and private clubs where children can learn to ride horses. Those who are looking to live around beautiful lush landscape in a quiet and safe area, Parkland is the best choice—it's a hidden gem in South Florida. Whatever your budget happens to be on your new home, you're likely to find a very desirable home in a beautiful location in Parkland.
Moving to Parkland, Florida?
If you plan on moving to Parkland, Florida in the near future, you'll likely find yourself living in one of the safe and upscale neighborhoods in the area. When you're ready to take the next step to finding the best home possible in Parkland, consider Mizner Residential Realty to help you with the hunt. Contact us today at 561-495-1516.
Parkland Utility Information
Water & Sewer: 954-831-3250
Electricity: 800-375-2434
Natural Gas: 877-832-6747
Phone Landline service: 1 800-266-2278
Internet, Phone & Cable Television: 1 800-266-2278
Garbage Services: 954-757-4119
Parkland City & Public Services
Administrative Offices: 954-753-5040
Animal Control: 954-974-6152
City Hall: 954-757-4132
Finance Department: 954-753-5040
Fire Department: 911 or 954-956-1534
Mayor's Office: 954-753-5040
Parks and Recreation: 954-757-4129
Police Department: 911 or Phone: 954-753-5050
Library: 954-757-4200
Parkland School District Information
Parkland School District: 754-321-0000
Can't find the property you're looking for?
Register with us
so we can let you know the moment that a property matching your specifications hits the market.
Be the first to know!
Contact Us About Parkland Real Estate