Lantana Real Estate
The town of Lantana is a coastal community located in Palm Beach County, Florida. Today, Lantana still retains its charm of its origins of an old Florida fishing village. It is the 15th largest community out of Palm Beach County's 38 cities. The first settlers came to the area after Congress passed the Armed Occupation Act of 1842 at the end of the Seminole War during the administration of President John Tyler.
Search Lantana Homes For Sale
May 29, 2023
Lantana, FL Real Estate Market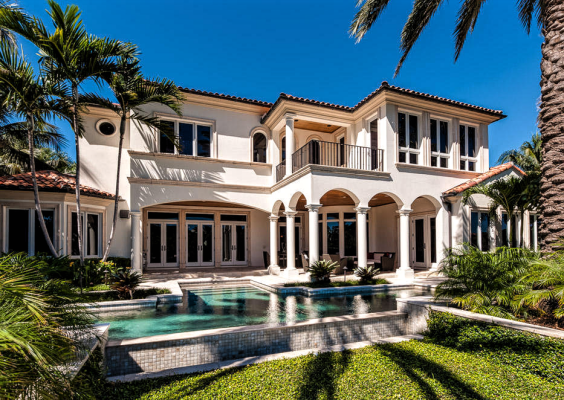 The town of Lantana is a coastal community with a population of 6,000 people and covers approximately 3 square miles. The town is a full service community, offering police protection for its residents. Lantana has a track record for being a very safe town with low crime and where residents can rest assured they're protected by the involved police and fire departments. There are thirteen schools in the town of Lantana, including 12 public schools and 1 private school. Lantana public schools belong to the Palm Beach School District. There are 6 Lantana elementary schools, 5 Lantana middle schools, 3 Lantana high schools, and 10 Lantana preschools. When school is not in session, the town of Lantana has many recreational facilities that include an 8 acre municipal beach that offers over 750 feet of ocean frontage, many picnic areas, an oceanfront pavilion, showers and restrooms, a lifeguard station, and many playground areas. The town also has four parks, which encompass 12 acres and provide many picnic areas and playground facilities for residents to enjoy. The parks have tennis courts, shuffle board courts, and BBQ areas, and there is also a 2 acre boat launching facility for residents.
Lantana Home Prices
The median home price in Lantana is $150,000. Lantana is one of the most beautiful places in Florida, and those who are fortunate enough to live here, have a friendly and welcoming community and tranquil atmosphere. Don't let the small size fool you, Lantana is well-known for its attractions that draw folks from nearby towns in. It maintains its charming fishing town feel, offering a warm and welcoming community. Lantana real estate is perfect for individuals and families who are looking to purchase a home in a safe town by the beach and with many nearby attractions. Lantana is located southwest of Palm Beach and located in the perfect part of town with many amenities. Residents can enjoy long stretches of white sand and beautiful views of the water. Nature is well-preserved in this area, with lush vegetation, plenty of shade, and tons of palm trees. Despite Lantana being of small size and stature compared to other nearby towns, it still has many activities and entertainment opportunities for families. When you are ready to become a part of this welcoming community, you will be glad you did. Lantana is a fantastic place to call home. Whatever your budget happens to be on your new home, you're likely to find a very suitable home in a safe location in Lantana.
Moving to Lantana, Florida?
If you plan on moving to Lantana, Florida in the near future, you'll likely find yourself living in one of the peaceful and walkable neighborhoods in the area. When you're ready to take the next step to finding the best home possible in Lantana, consider Mizner Residential Group to help you with the hunt. Contact us today at 561-495-1516.
Lantana Utility Information
Water & Sewer: 561-540-5750
Electricity: 800-226-3545.
Natural Gas: 561-547-7764
Phone Landline service: 855-708-3385
Internet, Phone & Cable Television: 855-708-3385
Garbage Services: 561-533-6021
Lantana City & Public Services
Administrative Offices: 561-540-5000
Animal Control: 800-248-7264
City Hall: 561-540-5016
Economic and Community Development: 561-540-5034
Finance Department: 561-540-5035
Fire Department: 911 or 561-540-5000
Mayor's Office: 561-540-5011
Parks and Recreation: 561-582-7992
Police Department: 911 or Phone: 561-540-5701
Library: 561-540-5740
Lantana School District Information
Lantana School District: 561-202-0300
Can't find the property you're looking for?
Register with us
so we can let you know the moment that a property matching your specifications hits the market.
Be the first to know!
Contact Us About Lantana Real Estate