Greenacres Real Estate
Greenacres is a city in central Palm Beach County, Florida, United States. Greenacres was founded by Lawrence Carter Swain and incorporated as a city in 1926. It originally comprised just 320 acres. Swain created a city to help the middle working class. Swain Boulevard and L.C. Middle School are named in his honor. The name Greenacres was the winning entry in the local naming contest. Today, it's the 8th largest city of 38 municipalities in Palm Beach County.
Search Greenacres Homes For Sale
May 29, 2023
Greenacres, FL Real Estate Market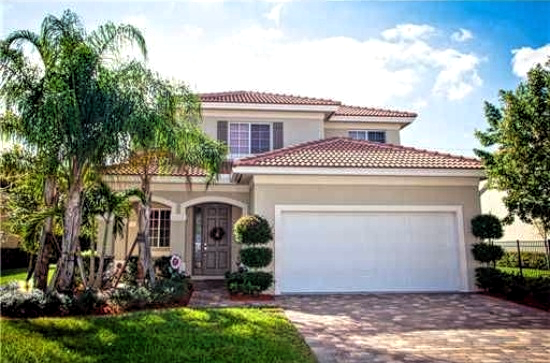 Greenacres, Florida has a population of 30,000 people, and according to the United States Census Bureau, the city covers 6 square miles. The town of Greenacres is a delightful family-friendly town. It is known for its attractions that draw folks from far and nearby areas. The city has earned the name of "Three City USA" designation for 21 consecutive years by the National Arbor Day Foundation and was recognized as one of the top 100 Best Communities for young people by America's Promise-The Alliance for The Youth. Greenacres is a great community to call home. The area of Greenacres continues to grow rapidly and has more than one thousand small and medium-sized businesses, making it a thriving economy. There are five elementary schools, three middle schools, and one high school for students in Greenacres. There are plenty of leisure activities, ranging from indoor and activities as well as 12 parks and community centers throughout the city. One of the most popular being Okeeheelee Park, which has many outdoor activities, such as fresh water fishing, day use of boats, waterskiing, and much more. There is also the Jim Brandon Equestrian Facility, a 100 acre world class equestrian showplace with two covered arenas open to the public. There is also a public golf course for those who enjoy the sport. With kayaking, canoeing, paddle boating, and much more, Greenacres is an ideal place for families to call home.
Greenacres Home Prices
The city of Greenacres is a well-planned, safe, and welcoming community. The median home price in Greenacres is $130,000. This beautiful city is known for its many parks and attractions and its green atmosphere. Wouldn't it be marvelous to own a residence in such a tranquil oasis? The real estate in Greenacres is perfect for families and individuals who are looking for an ideal home in a safe Florida town. Greenacres is located near Palm Beach and its unique location offers residents plenty of things to do on the weekends. Because Greenacres is a southern town, the residents take pride in the way their community looks and feels, which creates the perfect atmosphere to live. If outdoor living describes your lifestyle, you'll love living in Greenacres, Florida. Greenacres offers its residents the opportunity to partake in many outdoor activities, such as fishing, swimming, and sunbathing and it surely packs a punch with its real estate options. It's an ideal place for first time homebuyers, families, or retirees looking to kick back and enjoy life. It is a friendly community where everyone keeps the town's best interest in mind, making it a fantastic place to purchase real estate. Whatever your budget happens to be on your new home, you're likely to find a very suitable home in a peaceful location in Greenacres.
Moving to Greenacres, Florida?
If you plan on moving to Greenacres, Florida in the near future, you'll likely find yourself living in one of the safe and welcoming neighborhoods in the area. When you're ready to take the next step to finding the best home possible in Greenacres, consider Mizner Residential Realty to help you with the hunt. Contact us today at 561-495-1516.
Greenacres Utility Information
Water & Sewer: 561-740-4600
Electricity: 1-800-468-8243
Natural Gas: 561- 832-0872
Phone Landline service: 1 855-390-3100
Internet, Phone & Cable Television: 1 855-390-3100
Garbage Services: 561-932-0020
Greenacres City & Public Services
Administrative Offices: 561-642-2017
Animal Control: 561-542-8344
Business Licenses: 561-642-2000
City Hall: 561-642-2006
Economic and Community Development: 561-642-2054
Emergency Management Office: 561-642-2103
Finance Department: 561-642-2037
Fire Department: 911 or 561-642-2141
Mayor's Office: 561-642-2017
Parks and Recreation: 561-642-2181
Police Department: 911 or Phone: 561-642-2153
Library: 561-641-9100
Greenacres School District Information
Greenacres School District: 561-989-7572
Can't find the property you're looking for?
Register with us
so we can let you know the moment that a property matching your specifications hits the market.
Be the first to know!
Contact Us About Greenacres Homes For Sale