Fort Lauderdale Real Estate
Fort Lauderdale is a city in the US state of Florida, on the Atlantic Coast and 23 miles north of Miami. It is the county seat of Broward County. The area in which the city of Fort Lauderdale would later be founded was inhabited for more than a thousand years by the Tequesta Indians.
Search Fort Lauderdale Homes For Sale
May 29, 2023
Fort Lauderdale, FL Real Estate Market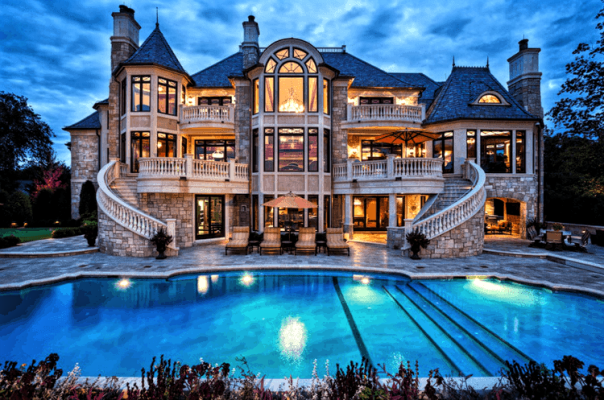 Fort Lauderdale has a population of 172,389 people and covers an almost 39 square mile radius. The city of Fort Lauderdale is adjacent to the Atlantic Ocean and includes 7 miles of beaches. While it's true that the beautiful beachfront city of Fort Lauderdale has certainly earned a reputation for being a spring break destination, the city also has a lot to offer residents. Once a city that mainly catered to tourists, Fort Lauderdale is quickly becoming one of the most preferred places for expanding and relocating businesses. Nestled between Miami and Palm Beach, it is a vibrant and relatively safe community to live. Fort Lauderdale is the 7th largest city in Florida, making it a prime location to call home. Thanks to its upscale feel, it is sometimes referred to as "Venice of America." When the school year rolls around, students attend the Broward County Public Schools that operate 23 public schools in the Fort Lauderdale area. Conveniently located on the southeast coast of Florida, and with a variety of amenities, Fort Lauderdale can provide you with an outstanding quality of life, which cannot be found elsewhere. It has convenient access to airports, nearby golf courses, upscale beaches, family fun recreation, and not to mention plenty of things to do in the outdoors, from sailing, yachting, surfing, snorkeling, to anything you enjoy doing.
The Fort Lauderdale area was known as the "New River Settlement" before the 20th Century. In the 1830s, there were approximately 70 settlers living along the New River.
Fort Lauderdale Home Prices
The median home price in Fort Lauderdale is $350,000, which is a bargain for such a beautiful place to live. Fort Lauderdale is quickly becoming one of the most desired destinations due to its booming real estate market. The borders of Fort Lauderdale stretch along 33 square miles of beautiful coastal properties, creating a unique real estate market with exceptional home styles, prices, and plenty of opportunities for those who enjoy waterfront living. Whether you decide to purchase a small condo or are relocating to buy a luxurious waterfront estate, you're sure to find a magnificent property in Fort Lauderdale. At prices that can accommodate any budget, Fort Lauderdale real estate is suitable for singles, couples, families, retirees, or anyone who wants to enjoy waterfront living and fun in a safe community. You can spend your entire day lounging in the sun on some of Florida's famous beaches and enjoy fresh ocean breezes all year round. Not too fond of the sun? There are plenty of indoor activities to beat the heat, including upscale dining, shopping, and trendy boutiques. Fort Lauderdale offers an outstanding quality of life. When you move to Fort Lauderdale, you're not only investing in the future of a thriving city, but you're investing in yourself and your family too. Whatever your budget happens to be on your new home, you're likely to find a very desirable home in a beautiful location in Fort Lauderdale.
Moving to Fort Lauderdale, Florida?
If you plan on moving to Fort Lauderdale, Florida in the near future, you'll likely find yourself living in one of the safe and upscale neighborhoods in the area. When you're ready to take the next step to finding the best home possible in Fort Lauderdale, consider Mizner Residential Group to help you with the hunt. Contact us today at 561-495-1516.
Fort Lauderdale Utility Information
Water & Sewer: 954-828-5150
Electricity: -800-468-8243
Natural Gas: 1-877-832-6747
Phone Landline service: 1 855-390-3100
Internet, Phone & Cable Television: 1 855-390-3100
Garbage Services: 954-828-8000
Fort Lauderdale City & Public Services
Administrative Offices: 954-828-5002
Animal Control: 954-728-9010
Business Licenses: 954-828-6520
City Hall: 954-828-5002
Economic and Community Development: 954-828-6520
Emergency Management Office: 954-828-6700
Finance Department: 954-828-5168
Fire Department: 911 or 954-828-4560
Mayor's Office: 954-828-5004
Parks and Recreation: 954-828-7275
Police Department: 911 or Phone: 954-828-5700
Library: 954-357-7444
Fort Lauderdale School District Information
Fort Lauderdale School District: 754-321-0000
Can't find the property you're looking for?
Register with us
so we can let you know the moment that a property matching your specifications hits the market.
Be the first to know!
Contact Us About Fort Lauderdale Real Estate