Boca Raton Single Family Real Estate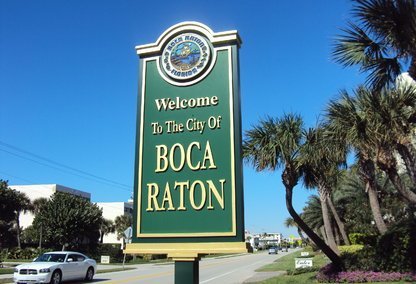 Known as the pinnacle of Palm Beach County, Boca Raton is one of the most sought-after places to live in South Florida. Homeowners love residing in Boca Raton's single-family homes that provide privacy and security. The homes have become a viable option for anyone who is looking for an outstanding place to live. With its warm climate, pristine beaches, clean air, and an array of entertainment options, Boca Raton attracts people of all ages who are looking for the perfect place to live. Thanks to its wide array of single-family homes to choose from, the real estate in Boca Raton is one of the hottest and most appealing. All the way from the downtown area to the pristine beaches, there are many neighborhoods composed of single-family homes in Boca Raton, providing something for everyone.
The single-family real estate found in Boca Raton is spectacular and comprised of a wide selection of architectural designs and styles. Ranging from affordable prices all the way up to million-dollar mansions, there are single-family homes for every budget and every family size. Boca Raton single-family homes vary in price, from $150,000 for smaller starter homes that are perfect for young professionals, all the way up to $15,000,000 exclusive, luxury estates with breathtaking views and an astounding amount of living space. Boca Raton attracts residents of all ages because of its setting and relaxed lifestyle, but many people choose to retire in the beautiful Boca Raton area because of its unbeatable tropical climate. Thanks to its growing number of attractions and cultural events, combined with trendy restaurants and plenty of shopping opportunities, Boca Raton has become one of the hottest real estate markets in South Florida.
Boca Raton is popular for its vibrant array of entertainment options and is world-known for its high-end restaurants, world-class golf courses, upscale shopping facilities, trendy shopping districts, an array of cultural events, natural and historic attractions, and miles upon miles of the most pristine beaches in all of Florida. Boca Raton's year-round beautiful climate is perfect for those who love the outdoors and like to spend time near the sparkling water. Residents can relax on the white beaches or partake in one of the many water based sports, such as paddle boarding, kayaking, windsurfing, boating, yachting, or fishing.
If you are looking for a single-family home in Boca Raton, let us find you one that will fulfill all your wants and needs and provide you with the South Florida lifestyle you've always dreamed of.
Search Boca Raton Single Family Homes For Sale
September 22, 2023
$1,375,000
Med. List Price
Can't find the property you're looking for?
Register with us
so we can let you know the moment that a property matching your specifications hits the market.
Be the first to know!
Contact Us About Boca Raton Single Family Homes